Signature Brown Shalwar kameez in wash&wear fabric with coper metal buttons and copper rapids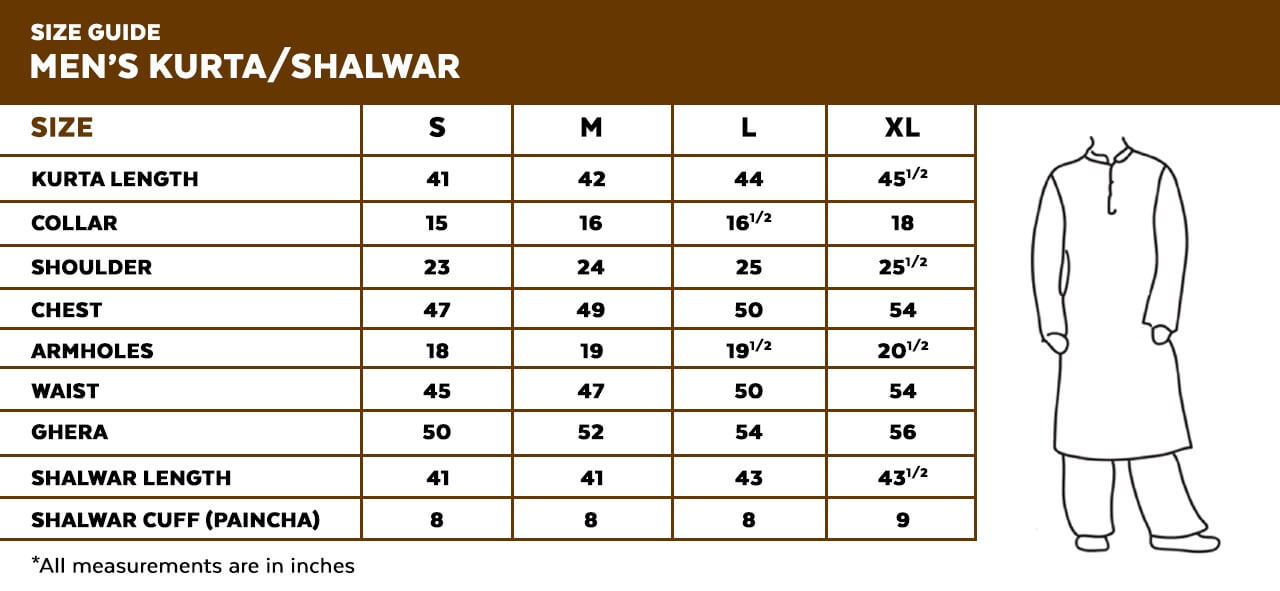 Description
Pakistani Men's Brown Shalwar kameez
Shalwar kameez and kurta Salwar are a common dress in Pakistan for male as well. It is a staple attire in Eid and other special? ethnic occasions and so in South Asia. Grey Mens Kurta Pajama and Brown Shalwar kameez are the top most choice of Pakistani male. So, a beautifully tailor stitched shalwar kameez has great value in our country. If you want to impress your friends, you have to select designer brands or like same.
There are many iconic Grey Mens Kurta Pajama or shalwar kameez available in market. Most are trying to catch the new trends and fashion. Some people choose innovative style and design to look unique and decent. Therefore, Different Pakistani brands are popular in different class of people depending on their taste and styles. Royal Silk has brought new innovation in these Designers Men's Traditional Dresses like Men's Kurta Pajama or Kameez Shalwar.
Plain Kurta Pajama
A plain kameez without embroidery for men's use give a more elegant and classic look to them. A wide range of colors are available according to your liking. White and black are most popular nowadays.
Embroidered shalwar kameez
These are the hottest trend, embezzled to all ages of men from young to old age. It has a design on the neck, shoulders,? sleeves, cuffs, and back.? Designers have given variety of style to have a chic and smart look.
Try Our Unique Men's Eid Dresses Collection