Handmade Men's Brown Brogue Design Real Leather Shoes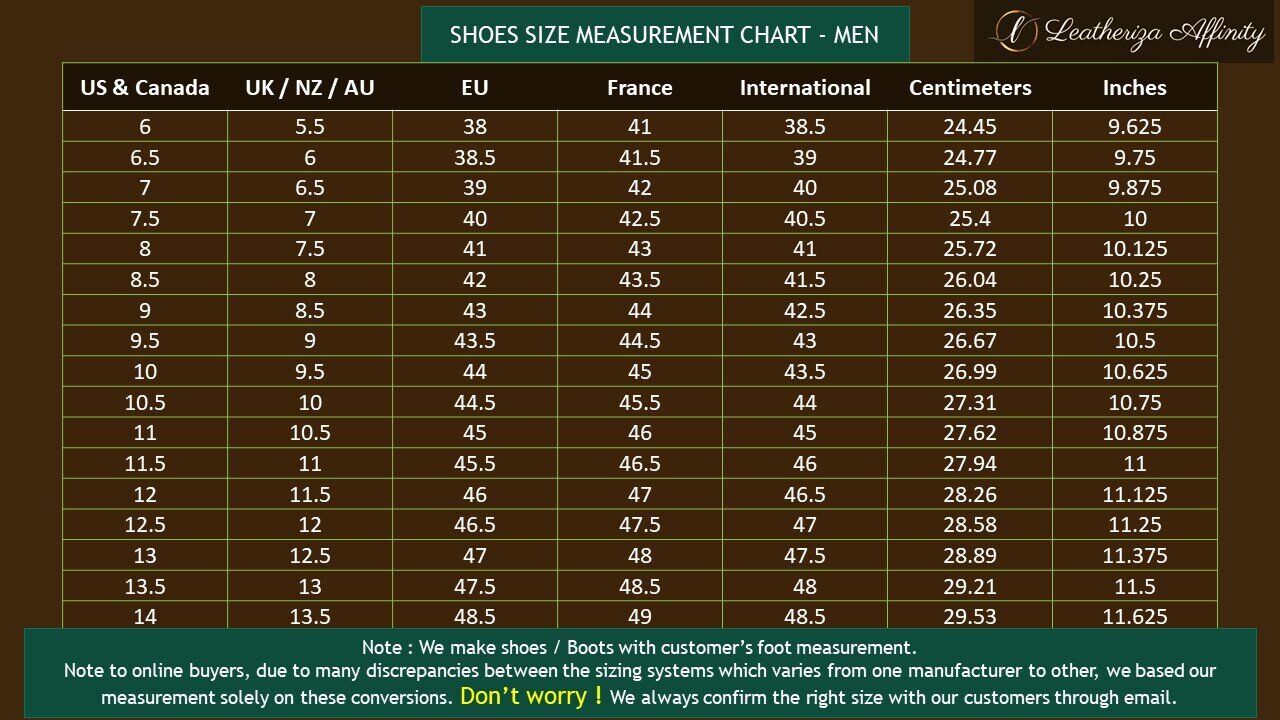 Description
Prefer Our Men Brogue Shoes If you Love Brogue Shoes
Brogue shoes are trending these days. With your single search on google for brogue shoes, uncountable designs will appear. But that doesn?t go in your favor because it seems challenging which shoes are better than others due to mixed features. Leatheriza Affinity has been working in the shoe crafting field for 35 years. We know very well how to collect high-quality material and then use it in an amazing way to create an attractive design.?
After observing brogue shoe demand in the mens, we decided to offer this in our brand. Our professionals worked hard, and that was enough for creating an appealing design. The shoes in front of you now are the best example of such efforts. Once you know their properties, you?ll be compelled to get in love with them. So, let?s follow below and be surprised by its amazing properties.
Properties Of Our Handmade Brogue Shoes For Men
Looks great with the modern pair of trousers or suit pants and a blazer and shirt.
Offers slim style with classic color. The creation of color in this way was not too easy. However, the black wingtip on red color gives a perfect match that everyone will desire to get.
?A significant effort has been made to increase the elegance of the wingtip after creating its main structure. In addition, the way perforation has been made gives an awesome look.
The laces are made with high attention to detail. It?s the reason you?ll get easy stitching.?
The main structure has been made from durable leather. You can walk for a long time while wearing these shoes because of the softness they deliver.
Order Your Brogue Shoes, Men, With a Straightforward Process
The process of ordering is easy. We?ll deliver shoes smoothly at your door on time. Please choose the appropriate size before confirmation of the order. Free customization is also available. Check out other color options available in the same design. So, can we start investing our passion in your order?
Visit Our Hot Selling Products You May Be Interested In
Further you guys Follow Us on Insta and Facebook for every time new offers.? We always welcome you to come and visit us for the best quality leather products
Additional information
| | |
| --- | --- |
| Upper Leather | Calfskin Genuine Leather |
| Inner Lining | Soft Calf Leather |
| Sole & Heel | Real Leather |
| Style | Wingtype with green style |
| Type | Dress Shoes |
| Features | Perforated |
| Closure | Laces |
| Size | US (6), US (6.5), US (7), US (7.5), US (8), US (8.5), US (9), US (9.5), US (10), US (10.5), US (11), US (11.5), US (12), US (12.5), US (13), US (13.5), US (14) |
Reviews (0)
Only logged in customers who have purchased this product may leave a review.
Related products